2013.09.17 Tuesday
The Autumn night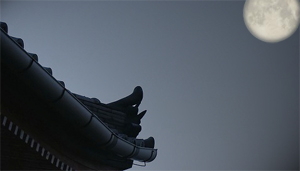 Yesterday

It was strong windy during the day.

But in the night,it was clear up.

And there was a moon.

It was very beautiful.

It was the twelfth moon.

I stoped and looked at the moon.

From far away Kagura's sound were flowing.

I felt that it's just Autumn.

And I walked in the moonlight.

With enjoying Autumn night.